"Bank of Portugal Warning". Thus begins a disturbing November 2 Facebook post about possible card cloning. "In the same store, never swipe a card in two different machines under the pretext of a malfunction in the reader of one of the machines. Copies of ATM cards are being identified at an alarming rate," the same publication continues. The situation, to put it mildly, alarming, will occur at "service stations and gas stations." However, this is a false post.
Looking at the post itself, there was no important information. There is no link to the news confirming what happened, nor any statements from Banco de Portugal about it.
The observer tried to obtain clarification from this institution, which reported the following: "The Bank of Portugal did not issue the above warning. Any BdP alerts are always published on its institutional website." And in fact, looking at the official platforms of this institution, it is impossible to see any reference to recent map cloning happening in Portugal.
Finally, it is important to look at the last part of the text of this publication. "Be suspicious if a merchant asks you to swipe your card through two different machines. The first is a recorder that reads your card's magnetic stripe and PIN. Secondly, it is payment.
Now, looking at the latest news, there is not one that divulges this alleged complaint. After that, Banco de Portugal has already shared some tips for the correct (and preventive) use of bank cards:
"Never lose sight of the map";
"Make sure the device looks normal";
"Confirm the value before entering the PIN code";
"In case of payment contactlessdo not repeat the operation if the display does not show a message about canceling the payment";
"Give preference to this technology";
"Always ask for proof of payment."
Conclusion
It is not true that the Bank of Portugal has issued a warning about the alleged cloning of ATM cards in Portugal. This financial institution denied the Observer this warning, arguing that such a warning had never been issued in the recent past. If this were to happen, this information would be fully available on the websites of Banco de Portugal.
Thus, according to the Observer classification system, this content is:
WRONG
In the Facebook rating system, this content looks like this:
FALSE: Main content claims are actually inaccurate. This option usually corresponds to "false" or "mostly false" ratings on fact-checking sites.
NOTE: This content has been selected by Observer as part of a fact-checking partnership with Facebook.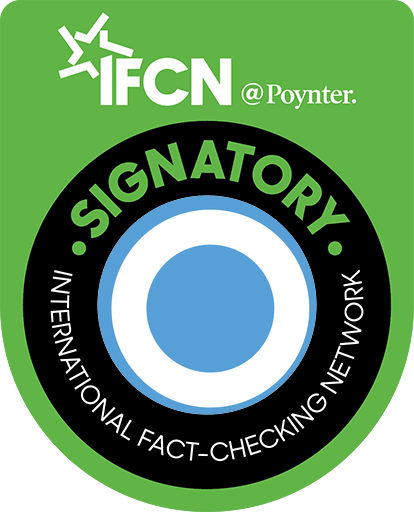 Source: Observador