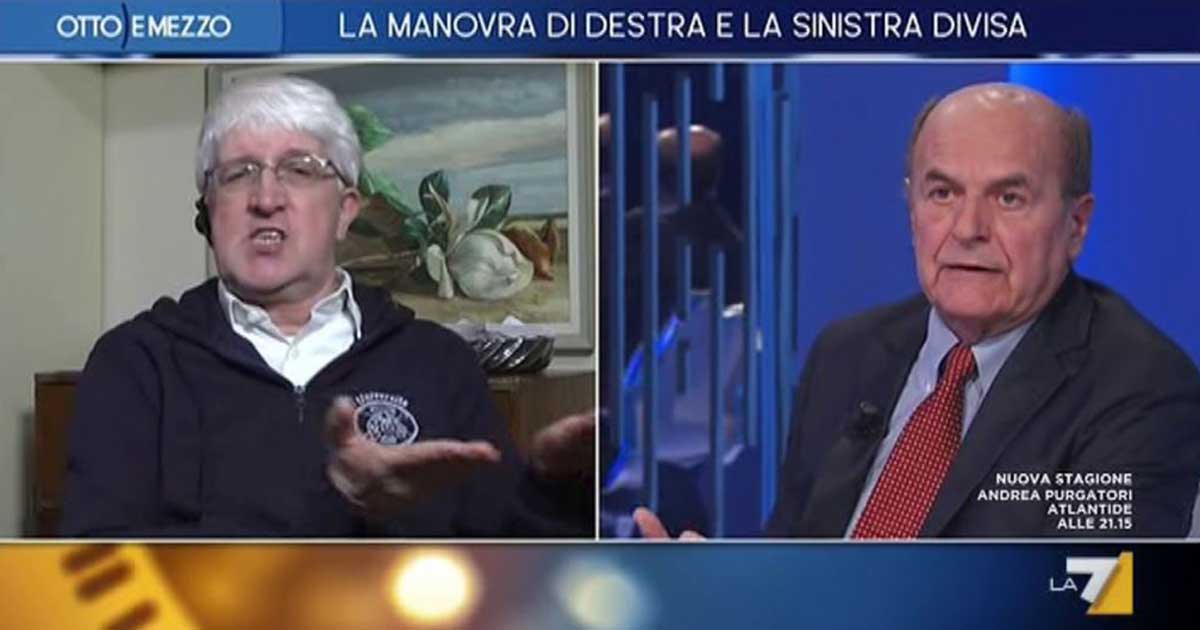 Collision on "Half past eight" (La7) between the former deputy. LeHu, Pier Luigi Bersaniand a journalist Corriere della Sera, Beppe Severninion amendments to basic income expected during the maneuver Meloni government.
Severgnini sharply criticizes the measure required by the M5, disagreeing with Bersani's words: "It is wrong to formulate it this way, because nobody wants to punish the poor. But how many times have we said this? OURCitizenship income does not work and this is not the right way to help the poor. We used to have so many other systems that we changed and complicated them. My suggestion is to get the municipalities involved in helping those in need. Instead, we created a new footrest."
"Be patient, but you don't know what basic income is"Bersani gets up.
"I know very well," Severnini replies.
"No, you don't know," Bersani repeats, "because otherwise you wouldn't be saying such things here. Basic income not working? I abstained from voting for it because the claim that it is a tool for employment had no basis. But guys he pulled a million people out of absolute poverty. 75% of those who take it cannot work."
Bersani then mentionseka, the Municipal Relief Authority, which was a development of the charitable congregations of the fascist regime and was dissolved in 1978: "Now do you know what they are going to do with the municipalities? Remember Eka? He went to the poor fellow and gave him his hand to get bread. But what European country has such measures? We are returning here. But which countries are we considering? Italy in the 60s? Let's look at Germany."
Severnini replies: "You can't tell me that I don't know the topic, because I don't agree with you, dear Bersani, who I also like."
"If you say basic income didn't work, you are saying something untenable," Bersani repeats.
"Poor people should be helped, but not in this way," the journalist replies.
"Read yourself INPS – answers the former dem secretary – read for yourself Istatread the report Saracen Commission and then you will see if you draw the same conclusions."
"I think I hear Giuseppe Conte", says Severgnini.
"This is the usual answer," Bersani objects, " No, you are listening to Pier Luigi Bersani, one of the left. Good? And notice I'm talking about the need to have a civilized country that does not despise the poor".
Source: II Fatto Quotidiano