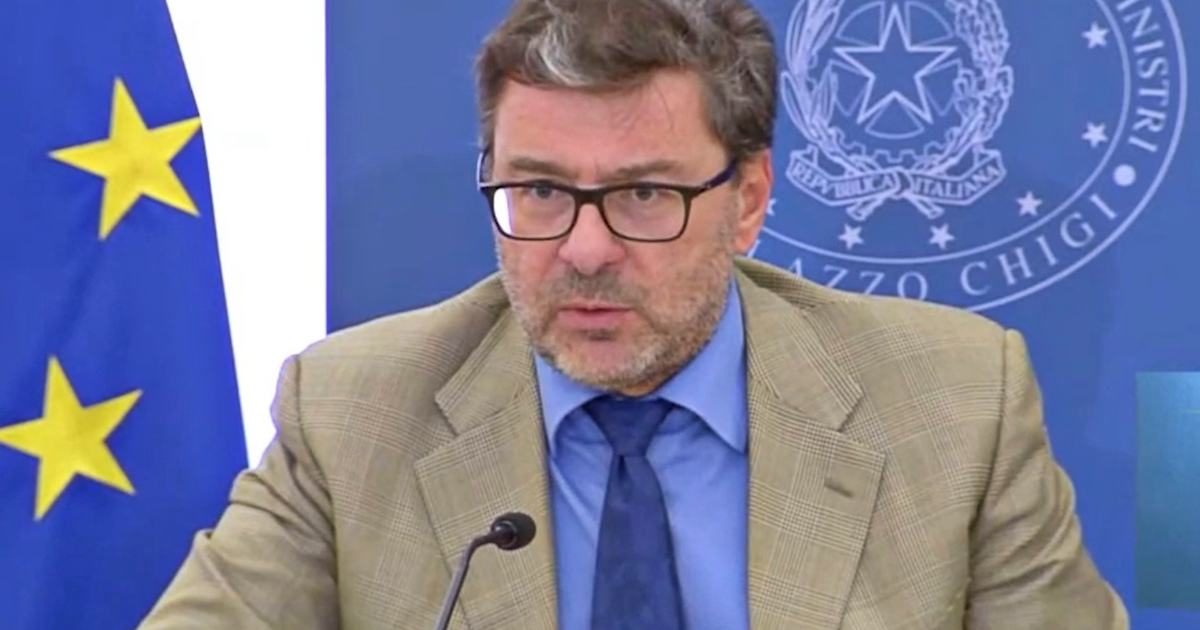 In the introduction to the budget planning document (Dpb) just sent to the EU Commission, the Minister of Economy recalls that the interventions of the budget law are "characterized by a targeted and temporary approach". And he adds: "At the end of March, the government will reassess the situation and, if necessary, take new measures to combat high energy prices, prioritizing any additional revenues and savings."
Maneuver interventions are "characterized focused approach As well as temporaryand the government is committed to decrease and then remove help and tax cuts once natural gas, energy and fuel prices return to levels in line with pre-crisis period". This is written by the Minister of Economy Giancarlo Giorgetti in the introduction to Budget planning document (Dpb), in which the countries of the Eurozone present to the Community institutions in a concise and standardized form their proposed budget for the next year. "At the end of March, taking into account the Stability Program until 2023, the government will reassess the situation and, if necessary, introduce new measures to combat high energy costs, using as a priority any Additional income As well as cost savings which appear in the first months of the year," says the document, which has just been sent to Brussels and is now being considered by the Commission, which will have to evaluate it.
Giorgetti recalls that "measures on expensive energy are focused primarily on the first quarter of 2023, which will involve $21.6 billion in resources, including amounts transferred to healthcare and local governments to combat rising energy costs and – temporary measures, which amount to about 2 billion". And he argues: "The 2023 Budget Law also contains numerous economic policy measures in line with the government's medium-term strategy; measures that have offline coverage will not adversely affect net borrowings. This is indicative of the government's desire to strike a balance between prudent public financial management and the revitalization of sustainable economic growthbelieving that this could also have a positive impact on the government bond yield differential (spread, ed.)".
Source: II Fatto Quotidiano