A post is circulating on social media that retrieves an article from the News Punch website saying that World Economic Forum (WEF) President Klaus Schwab is advocating the need to "kill" dogs and cats to reduce the "carbon footprint" from meat consumption.
According to a website that has spread various false information over time, the German economist, founder and president of the organization considers this a "necessary measure" to "reduce the number of pets in the world" and thus "reduce global warming and environmental problems caused by overpopulation ", as well as the protection of animals from cruelty.
The publication goes further and says that the World Economic Forum "ordered" the mainstream media to "promote" this narrative in order to "implement an international policy requiring most owners to euthanize pets."
News Punch cites a CNN article and a Bloomberg article, but neither report cites the World Economic Forum or advises pet owners to "euthanize" their pets. Similarly, it is impossible to find any links to articles in reliable media that support the claim that the World Economic Forum advocates the death of pets as a solution to climate change or as a way to reduce the impact of "surplus population". on the planet.
However, there are studies that warn of the ecological footprint pets leave on the environment. An article in BBC Science Focus that raised the question of whether these animals are "harmful to the environment" cited an academic study that concluded that "the greatest environmental impact associated with animals is companions associated with food production" for these animals. variety. Production that "uses land, water and energy resources and is an important source of greenhouse gas emissions". In addition to food, there are toys, caring for them, and various accessories designed with these animals in mind. "According to one assessment, owning a medium-sized dog can have an environmental footprint similar to that of an SUV. [um carro que se assemelha a um jipe]," the same study notes.
However, these conclusions were not reflected in the position of those responsible for the World Economic Forum. The Observer requested the WEF bulletin to find out the veracity of this news, but received no response prior to the publication of this fact check. To AFP, a spokesman for the World Economic Forum called the claims "false". We also did not find a single message on the pages of the organization suggesting the death of dogs and cats as a solution to combat climate change.
Conclusion
Contrary to what News Punch claims, it is not true that the World Economic Forum wants to kill millions of pet dogs and cats to fight climate change. A WEF spokesman denied these claims: "The World Economic Forum has never made such claims."
According to the Observer classification, these are:
In the Facebook rating system, this content looks like this:
FALSE: Key content statements are factually inaccurate. This option usually corresponds to "false" or "mostly false" ratings on fact-checking sites.
NOTE: This content has been selected by Observer as part of a fact-checking partnership with Facebook.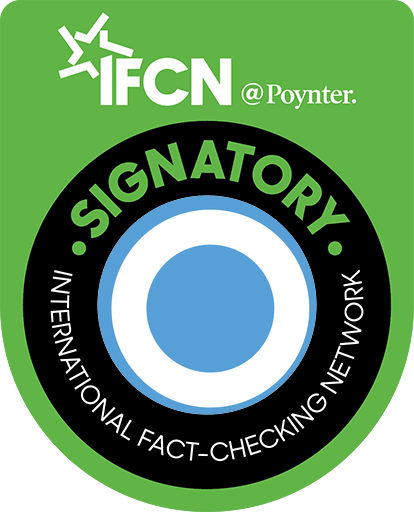 Source: Observador