Following Lula da Silva's victory in the second round of Brazil's presidential election on October 30, supporters of President Jair Bolsonaro launched several protests throughout the country. The protests, which grew in scope, apparently due to the impact they caused, were truck drivers who blocked some roads🇧🇷
In this regard, various social networks began to appear. prints which suggested that Lula da Silva shared posts on his Twitter page in which he attacked those who blocked the roads, and even put forward the idea that he was going to create a new police unit. The post, which is now circulating on Facebook and Instagram, says that Brazil's new president called the truck drivers "fascists."
"We will not tolerate fascist demonstrations by truck drivers who want to harm Brazil. We are going to fight neo-Nazism from day one with our new National Guard," the message says. prints🇧🇷
These images also generated several comments from users of these social networks. "The police will get books and roses. And love will win, some things are so serious that even irony does not make them easier to understand, "the commentary that accompanies one of the publications says.
This publication indicates that Lula made this publication on November 1, just two days after the election results were announced. But one need only look at his Twitter account to understand that Lula did not mention blockades of truck drivers, not that day or the next. By the way, on November 1, Lula spoke about his conversations "with dozens of heads of state" and updated his profile picture.
Therefore, the President-elect did not share any publication about the truck drivers who blocked roads for several days. In fact, just look at Lula's performance over the past few months. Even before the elections, he argued that the population should not have free access to weapons and that they should be in the hands of the authorities. Ten days before the election, CNN Brasil quoted Lula as saying he needed "a well-trained and well-armed police force."
"I want the guns to be in the hands of the police and the books to be in the hands of the Brazilian people," said Lula da Silva. At this point, the newly elected President of Brazil was also talking about the creation of the Ministry of Public Security.
Conclusion
Images posted on social media that hint at Lula's criticism of the truck drivers who blocked the roads after the election and of the authorities are not true. One need only look at Lula da Silva's Twitter page to see that Brazil's new president has not made any comments like those presented in prints🇧🇷
Thus, according to the Observer classification system, this content is:
WRONG
In the Facebook rating system, this content looks like this:
FALSE: the underlying content claims are factually inaccurate. This option usually corresponds to "false" or "mostly false" ratings on fact-checking sites.
NOTE: This content has been selected by Observer as part of a fact-checking partnership with Facebook.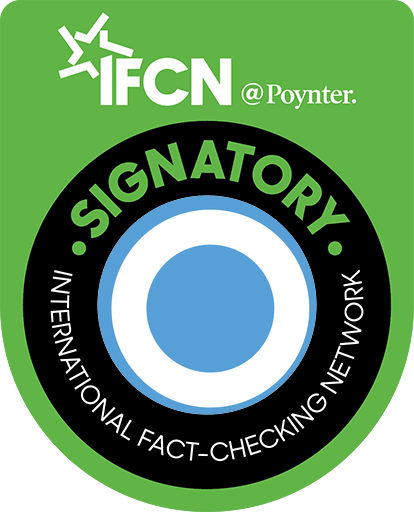 Source: Observador