The message of this alleged advertisement circulating on social media is titled "Military Intervention" and is signed by General Villas Boas. The image shows that the Brazilian Armed Forces are declared vacant seat of President of the Republic of BrazilSuspended the National Congress and dismissed the ministers of the Supreme Court at midnight on October 31, shortly after the elections that led to the defeat of the incumbent President Jair Bolsonaro and the election of Lula da Silva.
The text adds that the Brazilian army will assume political control of the country until December 31, 2023 and that "all parties have been abolished and totalitarian ideologies have finally been legitimately banned." The last sentence states that the armed forces will conduct military intervention "at the request of the Brazilian people".
Brazilian news portal UOL reports that the image has already been posted in 2018 and which was refuted by the Brazilian military at the time. Information that the Observer verified with an image search that resulted in several results, including an article in Veja magazine from June 2018.
In the same year, in a note sent to the G1 news portal, a Brazilian army adviser pointed out that the information was false and that the general did not sign the declaration being circulated. The military also indicated that the Brazilian army "is a state institution, action based on legality and based on democratic values and constitutional principles.
In 2018, the image announced the beginning of the Brazilian Revolution on May 30th and will be valid until December 31st. Text from few differences in relation to the analyzed image, which was published in publications earlier this month.
The Estadão newspaper recalls that content distributed in 2018 in connection with the truckers' strike which lasted ten days and created difficulties in supplying the country.
In addition, the statement was signed by General Villas Boas, who in 2018 was the commander of the Brazilian army. but in 2019 he was replaced by General Freire Gómez.🇧🇷
Conclusion
It is a lie that the Brazilian army announced a military coup that began on October 30 this year. Advertising circulating on the Internet amendment to a communication already circulated in 2018 and which was denied by the Brazilian Armed Forces in the same year. The note, circulated on social media, is signed by the general, who no longer commands the Brazilian army. There are also no reports in the country's media about the military intervention in Brazil on October 30th.
Thus, according to the Observer classification system, this content is:
WRONG
In the Facebook rating system, this content looks like this:
FALSE: the underlying content claims are factually inaccurate. This option usually corresponds to "false" or "mostly false" ratings on fact-checking sites.
NOTE: This content has been selected by Observer as part of a fact-checking partnership with Facebook.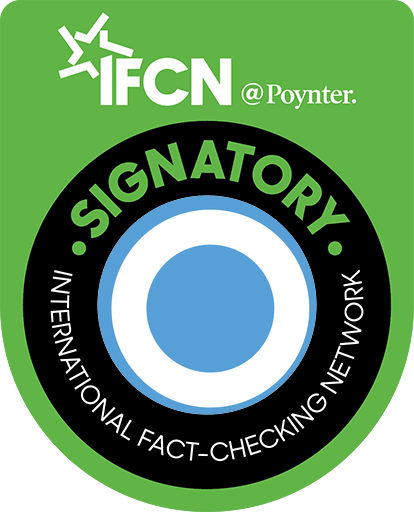 Source: Observador