During this month, a video circulating on social media showed a supposedly prominent Swedish judge talking about the Brazilian elections on October 30, which was won by Lula da Silva, and expressing his surprise at Bolsonaro's defeat.
Bolsonaro's supporters claim that Anna Ase, the alleged judge, analyzed Brazil's elections this year during an interview for Swedish television. The images, with Portuguese subtitles, read the woman saying "it's really doubtful that such a popular president [Bolsonaro] to be the first not to be re-elected, especially with such clear evidence of fraud in the Brazilian electoral system."
Anna Ase is described as a well-known professional, but it is enough to Google her name and the word "judge" to understand that this search does not return any results. It's easy for ABBA fans to tell who is in the video shared by Bolsonaro's supporters: Anna Ase is actually Agneta Fältskog, one of the members of a Swedish group formed in the early 1970s.
The video, which appears with fake subtitles in Portuguese, is part of an interview the singer gave to Swedish TV in 2013, a date that immediately proves that Agnetha Fältskog cannot refer to the Brazilian elections that led to Bolsonaro's defeat, and which only took place this year.
The full interview is available on YouTube with English subtitles. For almost 15 minutes, Agnetha Fältskog talked about spending time with her children, grandchildren and dogs, about the ABBA museum in Sweden, and about her fifth solo album "A", which she released that year.
Not surprisingly, throughout this interview, there is no mention of the political situation in Brazil, nor is there an analysis of the results of the presidential election, which will take place only nine years later.
Conclusion
It is not true that a prominent Swedish judge made allegations of fraud in this year's Brazilian presidential election, which was won by Lula da Silva. Anna Ase, the woman who appears in the video shared by Bolsonaro's supporters, is actually Agnetha Fältskog.
An interview given by the ABBA singer in 2013 was circulated on social media with fake subtitles in Portuguese. The artist never mentioned Brazil or the Brazilian elections in almost 15 minutes of the conversation. Agnetha Fältskog spoke about her personal life and her latest solo album.
WRONG
In the Facebook rating system, this content looks like this:
FALSE: the underlying content claims are factually inaccurate. This option usually corresponds to "false" or "mostly false" ratings on fact-checking sites.
NOTE: This content has been selected by Observer as part of a fact-checking partnership with Facebook.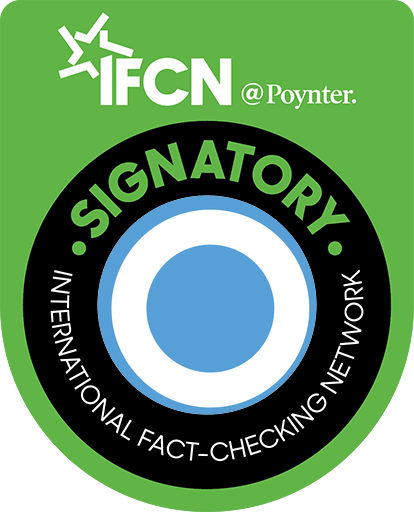 Source: Observador