The latest Brazilian elections determined Lula da Silva's victory over his main opponent, Jair Bolsonaro, but social protest continues in Brazil, both on the streets and on social media. An Instagram post dated November 6 last year stated: "An international audit just published a report with overwhelming evidence of electoral fraud. Brazil has been stolen! The publication itself, despitechatterA number of international newspapers, such as the New York Times or ABC, do not specify what "international audit" is, nor the official source. After a detailed check, it turns out that this is a false publication.
Analyzing the overall image, the single most significant element represented in mail it is the black and white flag of Brazil with the hashtag #BrasilWasStolen (or "Brazil has been stolen"). With this graphic alone, it is not possible to verify whether the Brazilian elections were indeed the target of the fraud that sealed Lula da Silva's victory.
On the other hand, while supporters of Bolsonaro's campaign pressed charges of alleged fraud, the truth is that the still Brazilian president eventually conceded victory, even if he didn't say so publicly or even congratulate his opponent. result, and the process of changing the president is already in full swing. However, the still president reportedly told Brazil's Federal Supreme Court judges that it was "over", that is, that the elections were over and that he himself would not object to the next steps to be taken to transfer the presidential portfolio to Lula da Silva.
Bolsonaro tells Federal Supreme Court judges that elections are over
With respect to these allegations of fraud, it is also important to note that several newspapers, including the New York Times, ensured that international observers did not report any irregularities that could jeopardize the final outcome of these elections. Such a guarantee is given by another international fact-checker, PolitiFact, which considered this publication to be false.
Finally, it should also be noted that, as reported by UOL Notícias, the Brazilian media, such international observers dictated and confirmed Lula da Silva's victory in the 2022 presidential election.
Conclusion
There is absolutely no evidence that this year's Brazilian presidential election was rigged. Both international observers and the Brazilian and foreign press confirmed the legitimacy of the entire process. Even the current president, Jair Bolsonaro, despite not congratulating Lulu da Silva, did not prevent the transition from going smoothly. The publication in question talks about an international audit, but does not state either that audit or the source of this alleged news.
Thus, according to the Observer classification system, this content is:
WRONG
In the Facebook rating system, this content looks like this:
FALSE: Main content claims are actually inaccurate. This option usually corresponds to "false" or "mostly false" ratings on fact-checking sites.
NOTE: This content has been selected by Observer as part of a fact-checking partnership with Facebook.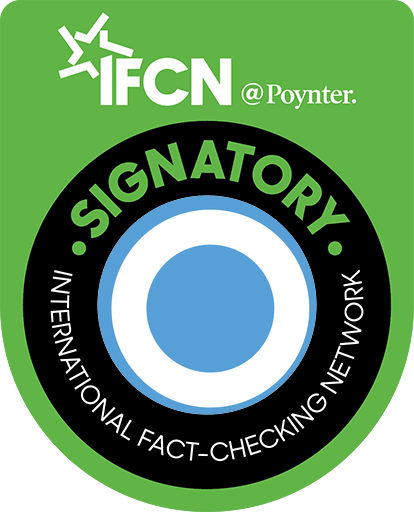 Source: Observador