The Brazilian elections continue to be a topic, at least on social media. Brazilians went to the polls on the 2nd (the day of the first round) and then on October 30th to elect a president, as well as members of Congress, the Senate and dozens of governors.
Now on Instagram, multiple users are sharing the theory that two types of ballot boxes were used in this election, some produced before 2020 and others after. Urns have alleged differences, in addition to the date of manufacture: "New ones can be tested, old ones cannot.", claims the peer-reviewed publication, and the oldest urns were supposed to be sent to the hinterland of northeastern Brazil and appeared with "zero votes for Bolsonaro", something that" does not happen in the new.
The publication also explains that "ballot boxes have at least 2 softwares with different algorithms that limit the number of votes to 22 and release to 13, that is, the source code has already made a change to the ballot box itself." It is important to remember here that each candidate for the presidency of the country had his own number. Lula was 13th, Bolsonaro 22nd.
So there is only one conclusion:Fraud was systemicnot only in elections, not only in counting, but IN THE WHOLE PROCESS from the very beginning. Lula was just a piece this system."
So let's get down to the facts. The Supreme Electoral Court (TSE) has released a statement in which it has guaranteed the verification of electronic ballot boxes in Brazil since 2002. Incidentally, the ballot boxes that Brazilian voters used to elect Lula da Silva were the same ones that Brazilian voters used to elect Jair Bolsonaro. in 2018. Over the years, there has been no shortage of checks:
During this period, these models of ballot boxes have already passed several analyzes and checks, such as a special PSDB audit in 2015 and five editions of the public safety test (2012, 2016, 2017, 2019 and 2021)," the TSE said in a statement. .
How is the audit of electronic voting machines carried out?
According to Brazilian press reports, the country's voting systems undergo two tests – for honesty and for authenticity. According to the Supreme Electoral Court, the probity check mimics regular voting on Election Day and is "a kind of eavesdropping, the purpose of which is to verify that the votes entered in the electronic ballot box, on the basis of previous votes marked on paper ballots, the same ones that were taken into account by the equipment.
An authenticity test was conducted ahead of the first and second rounds of the 2022 elections. The TSE provides a "public process" that takes place "in real time, prior to voting." The purpose of authentication is to verify that each electronic voting machine has established official electoral fairness systems.
These are tests conducted 20 years ago, and in 2022 a biometric test was also carried out to check the fingerprints of voters.
Globo writes that the Federal Court of Auditors analyzed 3,000 ballots and found no discrepancies.
Conclusion
It is a lie that ballot boxes in Brazil have not been tested, and equally false that two types of ballot boxes have been produced and that only equipment manufactured after 2020 has given votes to Jair Bolsonaro. Brazil's Supreme Electoral Court conducts two types of checks on electronic voting machines, both of which take place on election day. A practice that Brazil has maintained for 20 years, and there were no exceptions for this election.
Thus, according to the Observer classification system, this content is:
WRONG
In the Facebook rating system, this content looks like this:
FALSE: Main content claims are actually inaccurate. This option usually corresponds to "false" or "mostly false" ratings on fact-checking sites.
NOTE: This content has been selected by Observer as part of a fact-checking partnership with Facebook.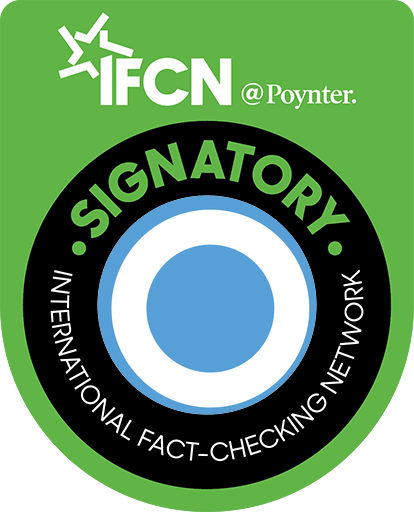 Source: Observador