A video purporting to be a light show on the Tokyo subway has been circulating on social media. Content originally posted on Tik Tok has also moved to Facebook. However, the contextualization of the video is incorrect.
Throughout the video, images of a subway car with beams of light forming imposing figures like a ship or a dragon. And when the car passes, several people are filming on mobile phones and are clearly excited. Animations and lighting effects included in the show are not only in the car, but also in the tunnels.
In the lower right corner you can identify the inscription: "QingdaoMetro", which through a quick search turns out to be the subway network of the Chinese city of Qingdao. This sign is visible throughout the video and refers to the Tik Tok account that posted the video, but a quick search reveals that it no longer exists. As a result, the video began to actively spread, and it is easy to find it in the same social network.
By continuing to watch the video, I confirm that the alleged light show takes place in Qingdao, China, not Japan. At the very end, an inscription in Chinese appears on the plan, which, translated into Portuguese, means: "10 years of the Qingdao Metro".
The website Boatos.org, which denies news and content with false information, similar to what the Observer does with fact-checking, has dismissed the idea that the video was recorded in Tokyo but in China. The website also states that the show was "hosted by Qingdao Gold East's own city and technology company." However, after several searches, the Observer found no reliable sources confirming that the event actually took place.
Conclusion
The video, which went viral on Tik Tok and quickly went viral on Facebook, shows an impressive subway light show in Tokyo, Japan. Thanks to the translation of small texts that appear in the videos, it becomes clear that this video dedicated to the 10th anniversary of the subway in the Chinese city of Qingdao.
However, and through various searches, the Observer has found no reliable sources to confirm that the event actually happened.
WRONG
In the Facebook rating system, this content looks like this:
FALSE: Main content claims are actually inaccurate. This option usually corresponds to "false" or "mostly false" ratings on fact-checking sites.
NOTE: This content has been selected by Observer as part of a fact-checking partnership with Facebook.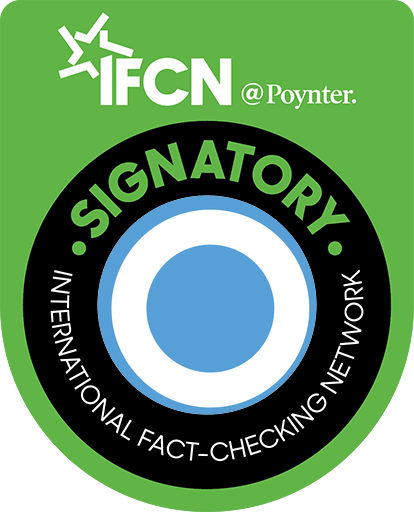 Source: Observador