Polish Prime Minister Mateusz Morawiecki warned today against Poland's transition to the euro in the foreseeable future. They argue that Croatia has experienced chaos and price spikes since the recent introduction of the single European currency.
"Introducing the euro at a time when we have such high inflation is a bit like adding fuel to the fire." Morawiecki stated this at a press conference. The inflation rate in Poland in December was 16.6 percent, in November – 17.5 percent.
"Croatia switched to the euro a few days ago and Croatians are experiencing a price shock," said the head of the Polish national conservative government, adding that this example should be a warning to Poland. According to him, the task of the Polish government, first of all, is to ensure that revenues in Poland reach the level of richer EU countries. At the moment they are below the average of twenty-seven.
Parliamentary elections are coming up in Poland this fall, and AP recalls that the government, led by the Eurosceptic Law and Justice, is trying to "warn" the public against opposition representatives who support the adoption of a single European currency. Poland has not set a date for when this should happen.
According to a survey published today by the IBRiS Institute for the Polish radio station Radio ZET, 64.2 percent of respondents are against the introduction of the euro in Poland, while 24.5 percent are in favor.
In Croatia, the prices of some goods have risen significantly since the beginning of this year, when the country joined the eurozone. The government accused traders of rounding up to whole euros. She warned that she would create a "shameful list" that would include the names of companies that do this.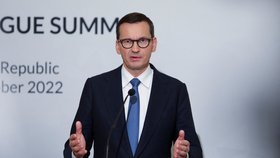 Source: Blesk